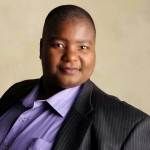 CONSULTANT, ADVISOR, MEDIATOR & INTERDISCIPLINARY LEGAL RESEARCHER
Tomee Elizabeth Sojourner  is completing an LLM Candidate  in the graduate research stream at Osgoode Hall Law School, York University. Her thesis focus areas are human rights and anti-discrimination legislation, consumer racial profiling, Ontario's retail sector, gender, private security, retail businesses, loss prevention, and racialized consumers. As part of her studies, Tomee has participated in academic conferences at the University of California, Los Angeles (UCLA), and Osgoode Hall Law School, York University. She has also delivered papers and guest lectures on issues related to consumer racial profiling and her organization Prevent CRP at the Ontario Human Rights Commission Racial Policy Dialogue, Osgoode Hall Law School, York University, Brock University and Windsor Law School's Black Law Students' Association.
Tomee has over twenty years professional experience and academic training in the areas of human rights, diversity and inclusion, conflict resolution, anti-discrimination and anti-harassment policy development, working with unions and management teams, curriculum design, training, resource development. She holds an interdisciplinary M.A. in Social Justice and Equity Studies from Brock University, and a B.A. Highest Honours in Directed Interdisciplinary Studies from Carleton University. She has also successfully completed Rublin Thomlinson's Workplace Investigators training. Tomee also holds a Hotel and Restaurant Diploma, leadership and book awards from Algonquin College.
Tomee is a trained Mediator with a certificate in Alternative Dispute Resolution from the University of Windsor Law School obtained after completing the Stitt Feld Handy Group's ADR course. In 2001, she completed mediation training through the Legal Studies department at Carleton University.
In recognition of her academic success, Tomee has received numerous awards and scholarships, including a York University Graduate Entrance Scholarship for academic excellence, a Social Science and Humanities Research Council (SSHRC) Canadian Graduate Scholarship-Master's level, Brock University Graduate Fellowship, and an H.M. Tory Award, Carleton University.
In 2016, as part of Tomee's growing interest in legal tech, she founded Legal Tech and Equity: Innovating with Race in Mind. This group focuses on centring equity, inclusion, and racial justice in public and academic discourses about current and emerging legal technological developments. They also look at ways to disrupt and contribute to ongoing conversations about innovations to improve access to justice for Canadians, and communities outside of Canada. In February and March 2017, Tomee was a guest lecturer in a upper year legal ethics seminar course at the University of Ottawa Faculty of Law, and for a third year class examining the potential for technology to enhance access to justice at Thompson Rivers University Faculty of Law.
In her professional capacity, Tomee provides timely evidence-based research on subjects including human rights, private security matters, consumer racial profiling, demographic surveys, workplace diversity and inclusion to IT companies, universities, not-for-profits, businesses, legal practitioners, community groups, and members of the public.
"I appreciate working with clients who are committed to systemic changes in their workplaces and in their communities." TS
Services:
Mediation and Conflict Resolution
Design and Develop Demographic Survey Instruments for Mapping Diversity/Inclusion
Interdisciplinary Legal Research

Scholarly Research & Writing
Policy Assessments & Development

Organizational Development
Advisor
Risk assessment and prevention measures for consumer racial profiling
Retail Businesses & Risk Management in area of preventing consumer racial profiling
Training for security guards and loss prevention employees on preventing consumer racial profiling
Workplace Diversity & Inclusion
Tomee is committed to collaborating with her clients to generate fresh and transformative approaches to the ways conflicts in professional relationships are addressed. She values professional objectivity, collaboration, integrity, innovation, and creating spaces for transformed relationships.