Academic, Government and Community-Based Research Resources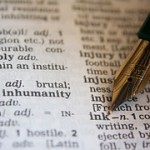 Canadian & Provincial Government Research
Legislation
Ontario Human Rights Code, RSO 1990, c H.19, 2015, c. 7, Sched. 3, s. 17.
 Section 1 of the Ontario Human Rights Code states: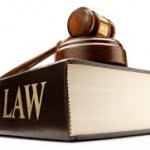 "Every person has a right to equal treatment with respect to services, goods and facilities, without discrimination because of race, ancestry, place of origin, colour, ethnic origin, citizenship, creed, sex, sexual orientation, gender identity, gender expression, age, marital status, family status or disability." R.S.O. 1990, c. H.19, s. 1; 1999, c. 6, s. 28 (1); 2001, c. 32, s. 27 (1); 2005, c. 5, s. 32 (1); 2012, c. 7, s. 1.
Ontario Private Security and Investigative Services Act, 2005, S.O. 2005, c. 34- This law and its regulations govern the training, licensing, and oversight of more than 34, 000 security guards in Ontario (Source: This data is based on 2006 Statistics Canada Census Population data in Geoffrey Li, "Private Security and Public Policing" (2008) 28:10 Juristat Article Statistics Canada 1 at 14.)
Case Law
Consumer Racial Profiling Cases-Ontario, Nova Scotia, and British Columbia
McCarthy v Kenny Tan Pharmacy Inc 2015 HRTO 1303 (CanLII)
Danielson v. Dollar Giant Store and another, 2013 BCHRT 108 (CanLII)
Gilpin v Halifax Alehouse Limited, 2013 NS HRC 43798 (CanLII)
Rai and others v. Shark Club of Langley, 2013 BCHRT (No. 2) 204 (CanLII)
Nassiah v Peel (Regional Municipal) Services (2007) HRTO 14 (CanLII)
Pieters v Liquor Control Board of Ontario Store, 568, 2007 HRTO 22 (CanLII)
Ravek v Henderson Development (Canada) Ltd. [2005] BCHRT 302
Consumer Racial Profiling in the Media
Jesse Ferreras, "Aritzia Apologizes After Clerk's Racist Comment" Huffington Post (30 October 2015) online:<www.huffingtonpost.ca>;
Alyshah Hasham, "Shoppers Drug Mart ordered to pay $8,000 in racial profiling case" Toronto Star (October 7, 2015) online:<www.thestar.com>;
Tobi Cohen, "Peel police must pay racial profiling victim" Toronto Star (May 27, 2007) online: <www.thestar.com>.
Citation note: Information provided on this page was sourced from drafts of Tomee Sojourner's LLM Thesis Research Proposal, Osgoode Hall Law School, York University. December 2015.