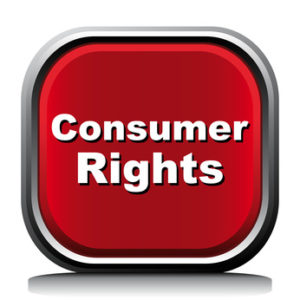 A recent Toronto Star article focused on a racial profiling in the retail sector. The incident took place at a Toronto area Shoppers Drug Mart in 2013. The Human Rights Tribunal of Ontario ordered the respondent to pay the complainant, Mary McCarthy $8000. This is significant.
As we discuss racial profiling in Ontario, we need to deepen the conversation and examine consumer racial profiling using an interdisciplinary legal lens of analysis.
Currently, I am a Master of Laws (LLM) Candidate at Osgoode Hall Law School. My thesis research is on consumer racial profiling (CRP) in the Canadian retail sector. In particular, my work draws on human rights law, anti-discrimination law, critical race theory, feminist legal theory, marketplace discrimination theories, and Canadian case law to examine consumer racial profiling.
According to the Nova Scotia Human Rights Commission 2013 report on consumer racial profiling in Nova Scotia, "consumer racial profiling is…a piece of systemic racism and racial profiling" (NSHRC CRP report, 21). It is also deeply complex, layered, and under researched in Canada. (NSHRC CRP report, 19).
My research will contribute to current Canadian discourse on consumer racial profiling. It will also be used to generate knowledge sharing tools. These tools will be used to shift the ways retail businesses, their employees, private security firms, and consumers understand and challenge consumer racial profiling.
For more information about my research contact tomeesojourner@osgoode.yorku.ca
For information about the HRTO decision go to http://www.thestar.com/news/crime/2015/10/07/shoppers-drug-mart-ordered-to-pay-8000-in-racial-profiling-case.html
For the Nova Scotia Human Rights Commission Working Together to Better Serve All Nova Scotians: A Report on Consumer Racial Profiling in Nova Scotia (May 2013) go to https://humanrights.gov.ns.ca/sites/default/files/files/crp-report.pdf
Written by Tomee Sojourner, M.A., LLM Candidate
*This article was originally published on Oct 9, 2015  through LinkedIn Pulse